It has been a good two or three, maybe even four weeks since I last picked up the paintbrush. I had a wee bit of time on Sunday, so I tried to knock out a few more (30mm) Zulu. These last few are, what I'm calling rescue figures; I started these a very long time ago using a very bad technique (wanting something to get figures done quickly – it didn't work so well).
The three Zulu in the foreground were originally spray painted leather brown. Not a horrible choice, but they were too shiny and I just didn't like the feel/look. As such they just kinda stayed in my box of partly painted figures. I decided to rescue some of the figures. I didn't do anything with the base coat, but did try to make the figure serviceable. Final result; I can put these on the table now.
I also got in a bit of work on my first US unit for the Mexican American War. Game will be based on The Portable Wargame. Units will be four (4) figures strong for Infantry. Not much progress, but a start.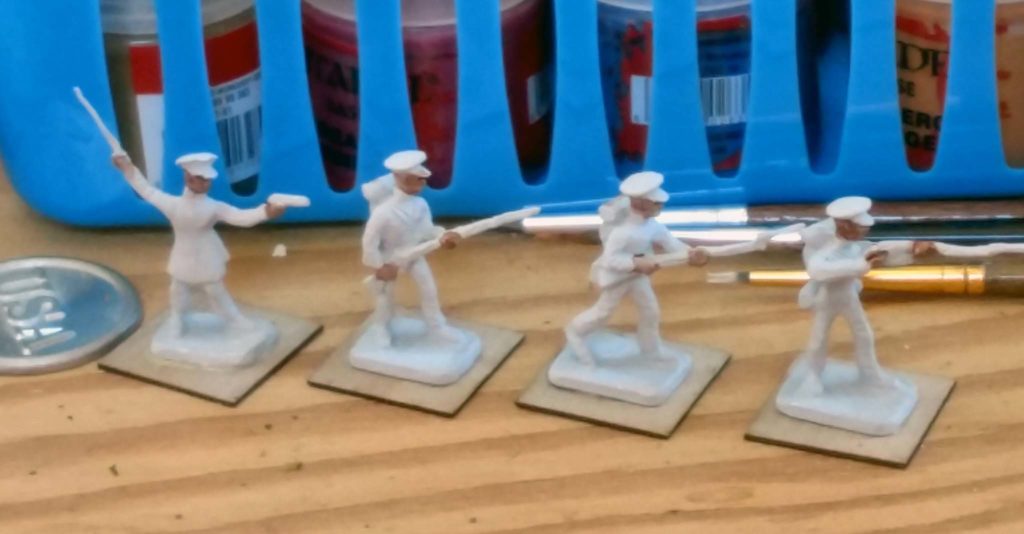 Lastly. I need more sailing ships! Here is a quick picture of the beginnings of three more Joe Morschauser sailing ships. I just about have this batch completed, only a it of detail to complete (more pictures in another post).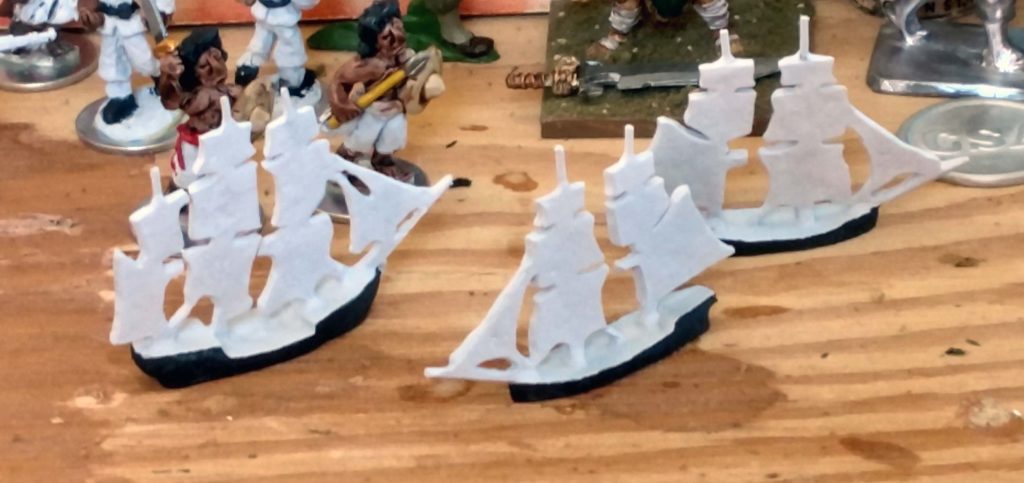 My other game related work this past weekend included some play-testing of my Gridded Age of Sail game. More about this later, or you can hop over to Facebook, and read the most recent postings in the Table Top Talk group – request group membership if you are not yet a member.
---


Join the discussion on Facebook; join our Facebook group and discuss this or any other war game or miniatures related topic.