I always struggle when it comes to painting horses. I though they were a royal paint to cast, but maybe they are just hard all the way around. Of course some of it could just be me

Well, I know for sure that horses can be a chore to paint, and it just happens that HistoriFigs friend, Jeff Hudelson, has recently posted an article on his Project ECW blog covering how he paints horses.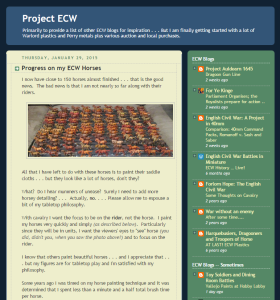 If you have an interest in a fast painting method for horses, why not pop on over and take a look at Jeff's posting. Maybe you will find something useful for your own projects.