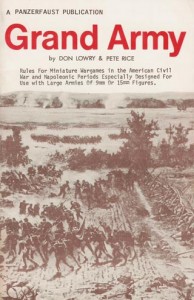 This web version of Grand Army is broken down by chapter. The rules text is presented as a series of web pages. Charts are presented as PDFs. Rules pages will contain links to the various charts (PDFs).
At this time this is a work in progress, but we do expect completion by early summer.
This web version posted with the kind permission of Don Lowry – Thanks Don!