Literary Muster – The Eagle Has Landed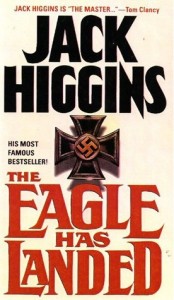 The Eagle Has Landed is a classic novel of the spy thriller genre. Set during World War Two; where a unit of German paratroopers and an Irish revolutionary infiltrate England to try to kidnap Churchill. When their cover story is blown they have to try to complete their mission against impossible odds.
The story is slow placed until the Fallschirmjäger land in England, the tension then develops steadily. Once in England, the pace accelerates to create an action-packed last quarter with a stunning final twist.
If you haven't yet read this book and are a fan of classic spy thrillers this book is a must read. As a war gamer, you will be able to pickup a few ideas for some interesting alternative history based skirmish scenarios.